By Heping Ninja Kate Riegel, Age 18, San Diego, California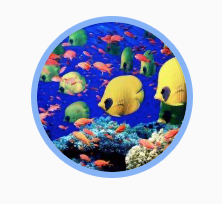 It's spooky season!
Halloween is a night of fun, creativity, and treats for millions of people. This holiday can be scary not only for the haunted houses but also for the pollution it can create.
However, with a few tips, we can keep all the fun of our beloved holiday and cut a lot of the waste!
Candy
A lot of people's favorite part of Halloween is all the candy! Eager tricker-treaters run from door to door collecting sweet treats and Halloween party hosts serve large amounts of candy. Most of this candy is individually wrapped in plastic. Unfortunately for us and our planet, it's nearly impossible to recycle candy wrappers, until recently.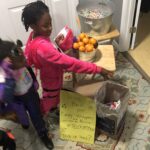 Helping Ninjas is supporting efforts of Rubicon's Trick or Trash campaign this October to recycle candy wrappers in pre-paid, custom recycling boxes!
Rubicon is helping to make Halloween sweet and sustainable.
It is the second year for Helping Ninja's participate in the Trick Or Treat campaign and a more reasonable option consumers now have to recycle candy wrappers! Click here to learn how you to can participate!
Candy wrappers along with other snack wrappers are not recyclable curbside. So, where do they go? You guessed it. Landfills.
It is estimated that approximately 600 million candy wrappers hit the landfills each year.
Where they will stay for hundreds, and maybe thousands of years! Think of all the candy wrappers in landfills today! Now that's scary!
Just talking about the subject of plastic "waste" on Halloween can help, awareness is key. You can create Trick Or Trash Art to inspire others to learn how to help!
Rubicon & National Wildlife Federation's' have created a curriculum for K-12 students at TrickOrTrash.com to help youth learn about the importance of recycling and reducing waste.
Another way to reduce waste on Halloween is to choose candy that is packaged in paper boxes such as Nerds, Milk Duds, Dots, and Junior Mints.
If you're hosting a Halloween party or even just figuring out what to eat on Halloween, there is so much potential to reduce waste!
Instead of offering individually wrapped candies, cook and serve Halloween treats such as candied popcorn, candied apples, cheesy pumpkin puffs, tangerine pumpkins, roasted pumpkin seeds, stuffed mushroom eyeballs, sausage mummies, pumpkin soup, or many other recipes.
As much as possible, get the ingredients for the recipes package-free. With candy, this is nearly impossible but with other foods, it is much more feasible, so consider opting for making your own party snacks verses pre-packaged treats.
Costume
Thousands of Halloween costumes are bought every year and many of them are only worn once. This is a significant source of textile waste. Instead of purchasing a new costume every year, give a second life to a costume by borrowing from friends and family and thrifting costumes. It is also worthwhile to see if you own anything already that could go with your costume- you might be pleasantly surprised!
After Halloween, if you outgrow your Halloween costume, see if you can give it to a younger family member or friend before donating it. That will ensure that the costume does have a second life whereas in a thrift shop, it could be sent to the landfill or to another country if not sold. If you are older and don't outgrow your costumes anymore, keep them so that you can use them for other costume parties and mix-and-match them with other pieces to create a whole new costume!
Pumpkins
Pumpkins are a wonderful part of Halloween. From picking them out at a pumpkin patch, to carving them, to decorating our homes with them, pumpkins bring out the Halloween spirit. But what happens to them once the season is over? Many people put them in the trash without a second thought and this harms the environment in a couple ways.
This leads us to our next category in making this holiday eco-friendly: What to do about pumpkins?
First, pumpkins that have the potential to be used as food or compost are sent to the landfill, where they take up space instead of serving another purpose. Second, when organic materials like pumpkins go to the landfill, they are forced to decompose without oxygen. This process produces methane, a greenhouse gas twenty-one times more potent than carbon dioxide, and thus accelerates climate change. Instead of sending our pumpkins to the landfill, we can eat and compost them.
Helping Ninjas' Founder Leo Berry discusses this on a local TV Station in Indianapolis, Indiana.
There are many recipes for roasted pumpkin seeds, pumpkin soup, pumpkin muffins, and pumpkin pie. Use your pumpkins from Halloween to create these tasty treats!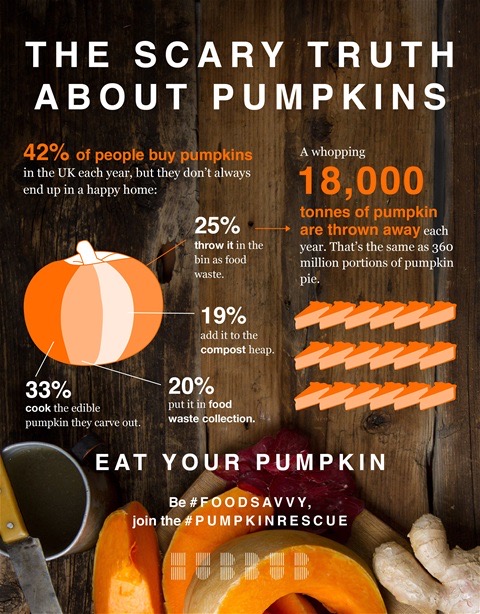 For parts of the pumpkin that you don't eat, put them in your compost bin, give them to a neighbor who composts, or drop them off at a community compost drop-off or animal sanctuary.
I sincerely hope that you learned something from these tips and that you will have a safe and fun, eco-friendly Halloween!
BOO! 👻
Kate

Follow Kate on IG @pollution_solution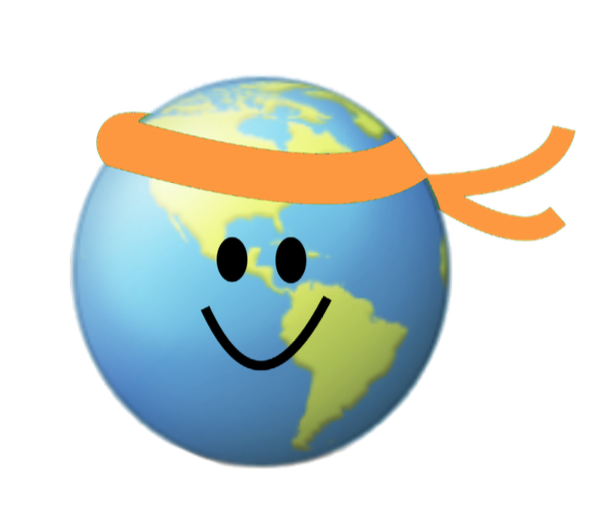 Links to learn more!
Compost your Pumpkins