Written By Siddarth Chavaili, Vedh Barre, Leo Berry:
"Helping NinjasTM Mission: Helping Create Awareness!  We will create awareness at our school (College Wood Elementary), CWE Student Green Team Club, other CCS Green Team Clubs, CWE students and teachers and parents, and our project will help our CWE café garden plots and CCS Organic Community Garden, CCS Green Team,  the Earth, and our community."
This Awarded Grant Project, "Helping Ninjas Green Community/Garden/Compost Education/Outreach Project includedthe following student-led projects and initatives:
Farm Fresh Foods Project/From The Garden
Educational School Community Green Outreach
CWE Café Garden Water Conservation Project
CWE Café Garden Plots Community Outreach
Herb & Perennials & Pollinator/Sustainable Environment Project
Observation & Study of Compost
Plant Observation & Study of Compost
Plant Observation & Study of CWE Cafe Garden Plots
CWE Cafe Compost Pilot Program
Compost Tea Project
Banana Tea Project
Compost Jar Experiment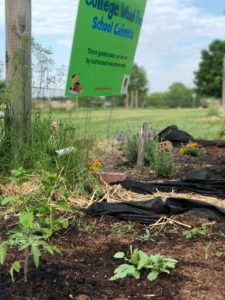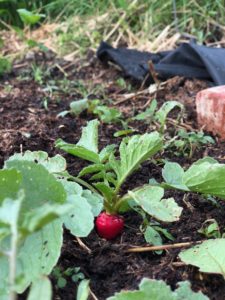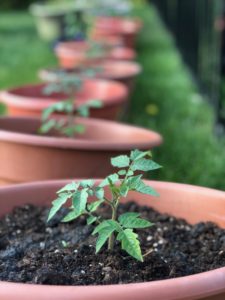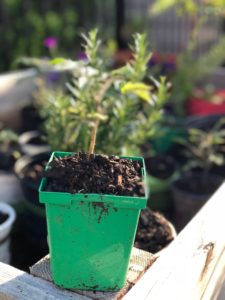 This Outreach Project for a Green Community, School and Garden began in Spring 2018 and will come  to a completion in Fall of 2019.
Included in donations to College Wood Cafeteria were three  bulletin bords in which they hope to create a sustainalbe form of outreach for "green" education,  community and bringing awareness to the Cafe Garden and it's farm-to-table efforts.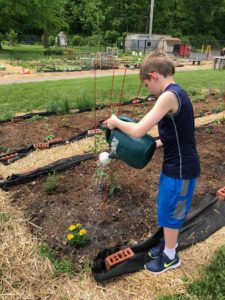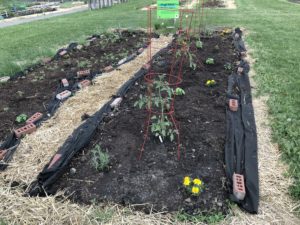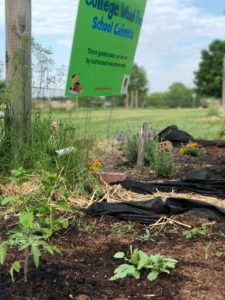 Helping Ninjas learned about sustainable living! In 2017/2018 the Helping Ninjas worked alongside College Wood Elementary Cafeteria and Garden Plots Manager, Susan Eva-McCord, to learn about gardening, compost, natural pesticides, pollinators, native species and ways to help communities to be "Green."
Read an inspring story by Susan Eva-McCord. 
Susan Eva-McCord also serves on Carmel Clay School Green Team asCollege Wood Elementary
Green Team Liaison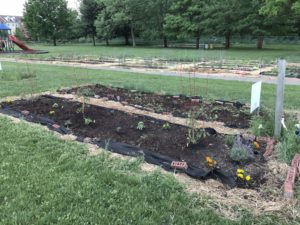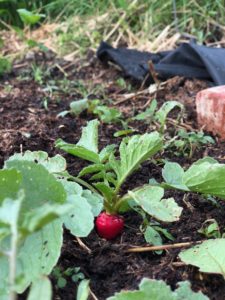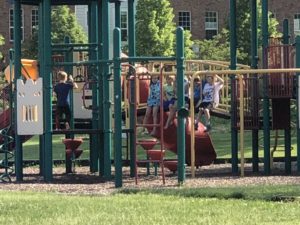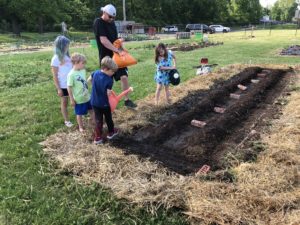 Helping Ninjas delivered  baskets of their organic grown vegetables and herbs in whcih they grew as part of a Green Community, School & Garden Outreach project to the their schools education building to
share
their harvest and to share how they helped the environment and what they have learned!