Helping Ninjas guest speakers are going to help us learn how kids and families can help the world!
All of our Helping Ninjas Zoom Party discussions and presentations from our guest speakers are desinged to teach our children how to be highly skilled at helping.
Helping Ninjas are inviting community leaders and organization leaders as "guest speakers" to speak on topics of helping others, helping the planet and helping oneself! Topics may include how to help those in need, how to be kind, how to live sustainability, or how to help yourself by eating healthy!
Each guest speaker will speak for approximately 15-20 minutes and will follow with a Q & A opportunity for the Helping Ninjas!
Helping Ninja Guest Speaker List
Kathy Jones
Tuesday, April 7 at 4:30 pm
Executive Chef, Kathy Jones. Second Helpings Relief Kitchen.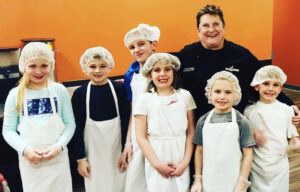 Kathy will discuss food reduce, food insecurtiy and what it takes to feed Indy.
Second Helpings is a not-for-profit.
Helping Ninjas kids enjoy volunteering at Second Helpings. We think Every City Needs A Second Helpings!
Derrin Slack
Friday, April 17 at 2:00 pm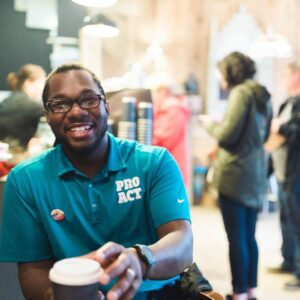 Derrin Slack is the Founder of ProAct Indy, an Indianapolis nonprofit
organization committed to engaging youth in public service that
educates, delights, and inspires the youth and those they serve.
ProAct is the catalyst for human-centered social good and strives to become the city's hub for community engagement.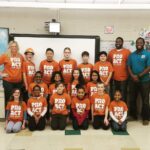 ProActIndy
Derrin will share his story about how he found ProAct and give us some great tips about how we can become a catalyst for human-centered social good through community service.
Jim Poser
Friday, April 17 at 3:00 pm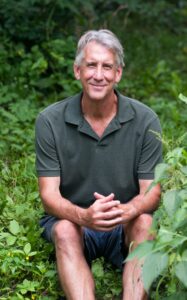 Climate Change Basics
The basics of climate change are not that complicated, and Earth Charter Indiana's Jim Poyser will be showing three videos from the Alliance for Climate Education's "Our Climate Our Future" program to assist in instruction.
We'll be watching chapters, 2, 3 and 4, on Friday, and then Jim will take questions from the Ninjas. Students will direct future climate instruction, determined by their questions and interests.
Miles Nelson
Tuesday, April 14th at 4:00 pm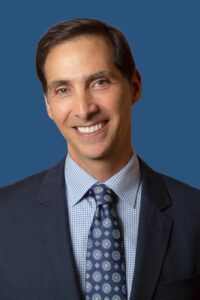 Miles Nelson is a father, husband, business owner and Carmel City Councilor.
Miles believes is a Roll-Up-His-Sleeves kind of person who enjoys help others, his community and the environment.
Miles believes that you don't have to be a super hero to make a difference.
Allyson Pumphrey Mitchell
TBA
Indiana Recycling Coaliation
TBA
Earth Charter Indiana
Indianapolis Zoo Educator
TBA
Stacey Heiny
TBA
Stacey is the owner of n organic farm in Noblesvile Indiana: Green Growers.