Why should you recycle Halloween costumes?
There are several reasons to recycle Halloween costumes!
One, they are expensive and others in need could benefit from you doanting or recyling them! And, from an environment stand point, Halloween costumes that go are thrown away stay in the llandfill for many years– some Halloween Costumes even forever!


Polyester costumes are made from petroleum products — and they will NOT decompose. Cotton costumes are take years to breakdown due to lack of oxygen in landfills.
Want to volunteer at Cool Creek Costume Exchange?
Helping Ninjas Cool Creek Costume Exchage Volunteer Opportunity
To view more opportunities to volunteer in Indianapolis and surrounding areas, please email  or submit a request to join our closed FaceBook page: @helpingninjakidsindy
Live Near Cool Creek? They collect costumes all year round! Please choose to donate and skip the Landfill!
Host a Costume Collection Drive
Join Helping Ninjas and help collect old Halloween Costumes!
See More Pictures:
Help Get Costumes in the Hands of Foster Chidren!
Donate to the National Organzation: Ween Teen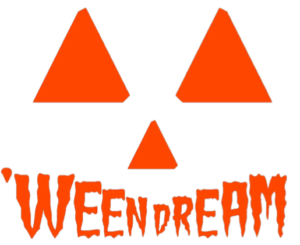 The National Retail Federation does an annual survey to measure consumer spending around Halloween. Its 2014 survey found more than two-thirds of Americans planned to buy costumes. Of the $2.8 billion people were expected to spend on costumes, $1.4 billion was for adult costumes, $1.1 billion was for children's costumes and $350 million was for the ever-growing category of pet costumes. With all these Halloween costumes floating around, it seems like someone would have come up with a good way to recycle them.