Indianapolis Donations Not-For-Profit Agencies Wish Lists 
The Helping Ninjas would like to be able to connect you directly to the organizations that are in need of donated items. Please see the following local Indy organizations that are accepting donations. Click on the name to be directed to their website.
If you are a not-for-profit organization and would like to be listed please email us. We can help you get your donations to the right place or even help get you started on organizing a small fundraiser ! If you would like more information on local not for profit agencies that are donating near you, email us.
The Pajama Program:  Indianapolis, IN

The donated pajamas to The Pajama Program will go to the following local organizations with children in need: Hamilton County Head Start is federally funded (Located n Noblesville).
Accepting Donations of New Pajamas
Hamilton County Head Start is federally funded  (Located 

n Noblesville). Reusing classrooms at a school that is no longer being used has established a daycare center. Around 180 p

overty family level income children – from infants to age 5 . Children are there only during the fiscal school year. Pajamas of all sizes are needed.

Lutherwood School (Funded by Community Hospital) They are in need of 

pajamas

 

from youth

 size 6 to adult XL.

 

It is a treatment facility for children from homes of abuse and neglect providing a K-12 school on site. The kids get individual and group therapy. Children are here for an average of 4 months. From here, they either go back to their homes or into Foster Care.
Hands of Hope  This organizationdistribute to local foster care children and our partner orphanages, both at locally and around the world.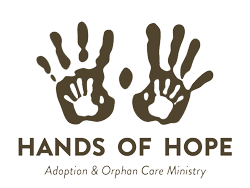 Deodorant
Shampoo and Conditioner
Underwear – NEW (Child and Adult Sizes S-M-L)
First Aid supplies: bandages (all sizes), antibiotic ointment, anti-fungal ointment, anti-itch cream, antibacterial wipes
Over the counter medicines (for children and adults): pain reliever/fever reducer (ibuprofen or acetaminophen), cold and flu relief, stomach relief, allergy relief
School supplies: pens, pencils, markers, glue
Vitamins
Merciful Hope Center   Carmel, IN  Servicing families in need for Hamilton County  
Baby Pantry Donations:
These items are currently our greatest need. Can be NEW (or gently used):
Newborn Clothing: 0-3 and 3-6 mo.
Baby Blankets and Bedding
Towels and Baby Washcloths
Pack and Play Sheets (great need)
Breast Pumps (great need)
Baby Monitors (great need)
Strollers
Highchairs
We can accept the following NEW items:
Diapers* (all sizes)
Baby Wipes
Bottles/Nipples/Teethers
Pacifiers
Formula
Baby Food
Hygiene Products
Bassinets
Pack and Plays
Clothing (newborn-2T)
Books
Blankets/Bedding/Towels
Infant Tubs
Back & Front Carriers
Bouncy Seats
Swings
Baby Proofing Items
Diaper Bags
Maternity Clothing
Horizon House Indianapolis, IN. See the list of items needed at Horizon House – whom provides across-the-board services – on site and on the street – to help all people who are homeless build more stable, secure lives.
Items Needed:
New men's & women's underwear sizes M – XXXL,
Women's short, athletic socks
Men's short, athletic socks
Brushes, combs, hair picks
Thermals (L & XL)
Men's jeans, khaki & black pants (new or gently used)
Men's sweatpants sizes M-XXL (new or gently used)

Creamer, sugar

Prepackaged Food Items
Ensure or other nutritional drinks (for neighbors going thru cancer treatment)

Bottled water
Paper plates, napkins
Styrofoam bowls, cups
Jelly (any flavor)
Decaf coffee

Flash/Zip/USB Storage Drives (for employment program)

Small notepads & pens (for employment program)
Foot Powder (medicated, if possible)
Deodorant (travel size)
Twin blade disposable razors
Toothbrushes/toothpaste
Travel size shampoo, conditioner, lotion
Gently used towels & washcloths
Coburn Place Indianpolis, IN Coburn Place offers supportive services and housing options to survivors of  violence.
Items Need List:
Paper Towels
Pillows
Gas Cards
Bus Passes
Batteries
Trash Bags
Coffee
Magic erasers
Light Bulbs
Adult Cold Medicine & Pain Reliever
Body Wash
Shaving Cream
Instant Oatmeal
Granola Bars
Page Under Construction. Please allow us time to contact local agencies to determine items in need. please email us if you are in need of more information at this time…