HELPING NIJNAS IS HELPING BOOKS FOR YOUTH!


Books For Youth is an organization that makes backpacks for youth who are in Indiana Foster Care. Indiana State Department, Indianapolis Colts and CSI Cargo Services are working together to pack each bag with 25 books. So far, Books for Youth has collected enough books to give out approximately  8,000 backpacks to foster chidren Indiana.
To learn about Books For Youth and it's sponsor, CSI Cargo Services:
Colts Community – Books For Youth
Why is the books for youth organization important? There are approximately 29,000 youth in the foster care program. Since 2016 only 1,500  have been adopted. The youth that are placed in Indiana Foster Care do not always have the opportuntity to read books outside of school. So, in order to solve this problem Books For Youth is giving to school backpacks with 25 books so that these children can have the benefits that reading can bring to kids.
We need to support this cause; imagine having being in foster care, and not being able to have  books? I believe that what foster care kids are going through, or have been through, not having a book to read, should not be one amongst the list of hardships. And, this can be addressed, simply simply donating a book.
Helping Ninjas is helping the Books For Youth program by providing collection bins, pick up and delivery for others to join the efforts, by donating new or gently used books.
We currently have bins located in the folloiwng locations:
Off The Wall Sports, Carmel IN
Excel Chiropractor, Marcus McCray (86th and Ditch)
College Wood Elementary Media Center, Carmel, IN
Ninja Zone – Grand Park Academy,  Westfield, IN
Ninja Zone – Geist Academy, Gesit IN
Ninja Zone – Wrights Gymnastics & Fundamentals, Carmel IN
CreekSide Middle School, Carmel, IN
How can you help? Create awareness or donate a book. Ask someone if you can have a book drive of your own. We, Helping Ninjas, are workiing with Books For Youth and helping them to help the communities to help provide collection bins and carry out pick-up/delivery of donated books.
I truly believe together we can help these kids. Everyone deserves the opportunity to read.
Written By:  Sid, Helping Ninja, Age 11, Creekside, Carmel, IN
Accoriding to an article by Demin Vaughn, in the IndyStar published in July 2018, "The program is important on two fonts. First and foremost, statistics show that children who read, succeed. Reading at an early age not only increases success in the classroom, but also in life. Secondarily, the program raises awareness of the foster care system in Indiana — a state that's in desperate need for foster families."
The creator and founder of Books For Youth, Steve Pemberton said in an interview on the Books For Youth Website "Reading gave me self-esteem, confidence and let me know that, despite the instability and uncertainty that was happening all around me, I did have a purpose and a place in this world after all."
To learn more about Books For Youth, click on the one of the following links: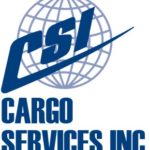 CSI CARGO Services joined as a corporate sponsor of Books For Youth in 2015. Learn more about CSI and how they are helping on Facebook!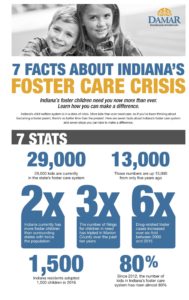 Read More Articles about Foster Care Children In Indiana: