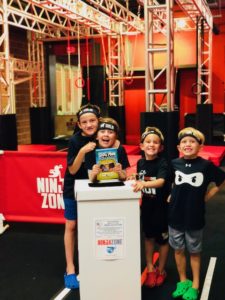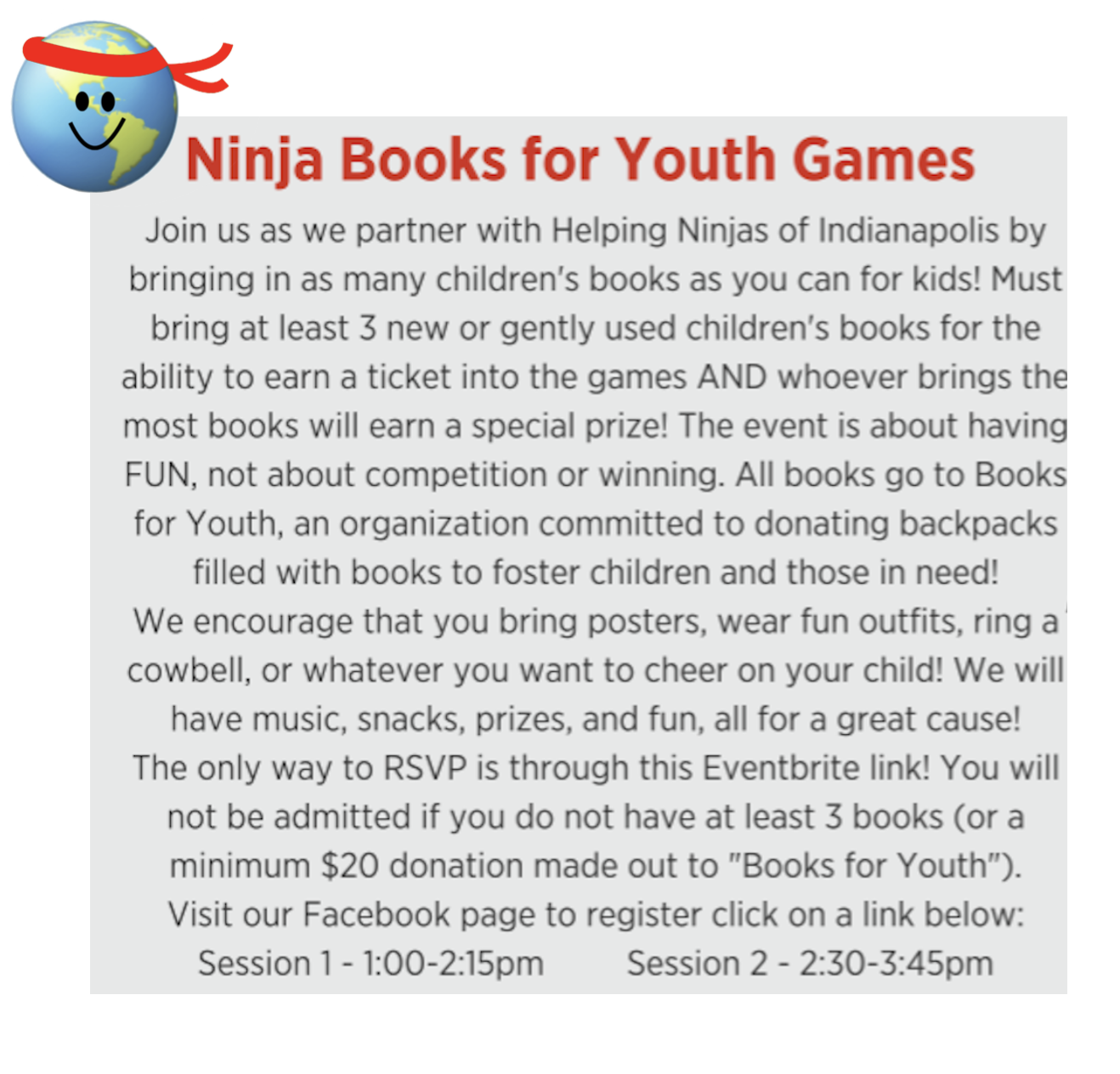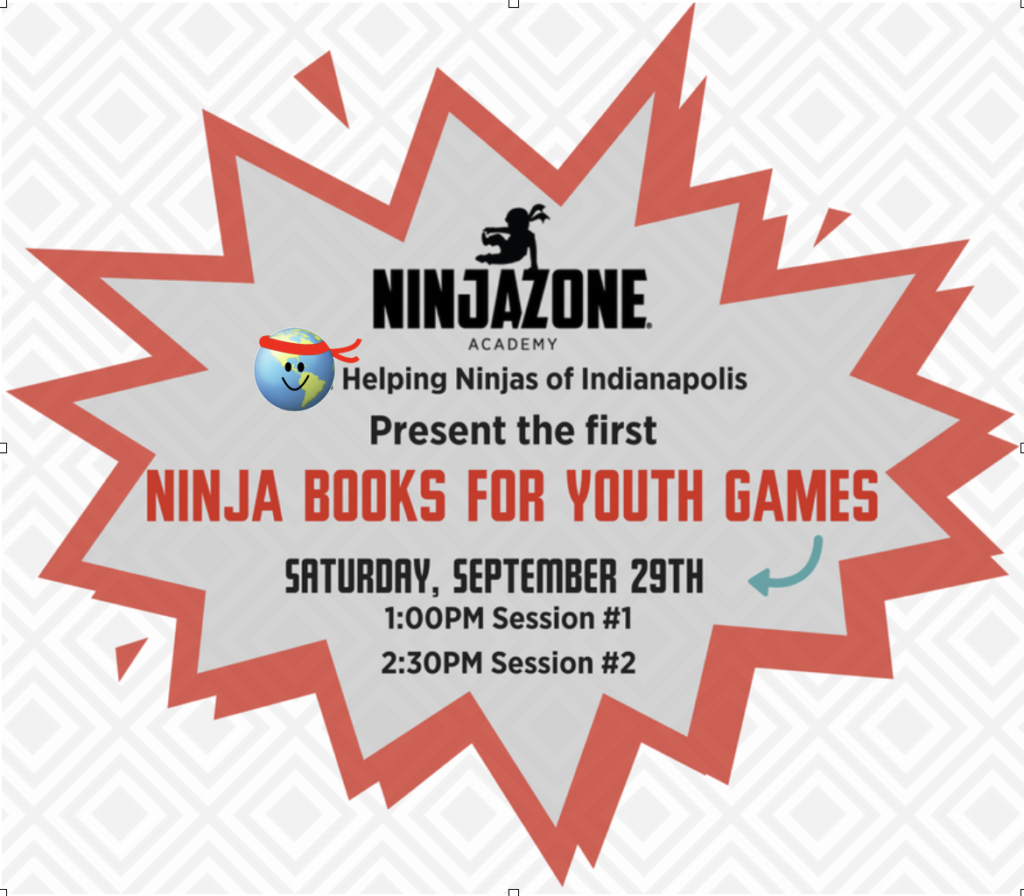 How do I participate?
RSVP on links below.
Bring 3 books to donate!
Or donate $20 to Books For Youth. 
How do I sign up?
Click on the session you would like to particpate! 
RSVP on EventBrite Links Below!
BOOKS FOR YOUTH GAMES RSVP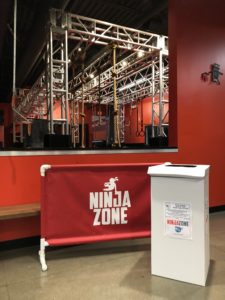 What if I can't make the Books For Youth Games?  
You can still help!
Donate new or gently used books!       
Stop by one of the followiing Ninja Zone locations!

The Books for Youth Program is committed to placing backpacks filled with 25 age-appropriate books into the hands of Indiana foster youth and young adults. changes that and provides books foster youth can call their own.  Since the program began in 2006, BFY has given away more than 8,750 backpacks.
Indiana Department of Child Servicecs and Indianapolis Colts Books For Youth is Sponosord By CSI Cargo Servies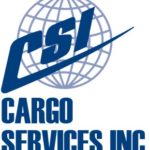 How else can you help Books For Youth?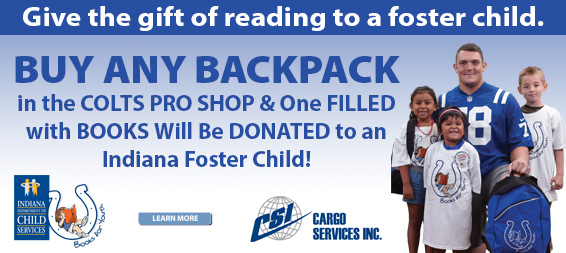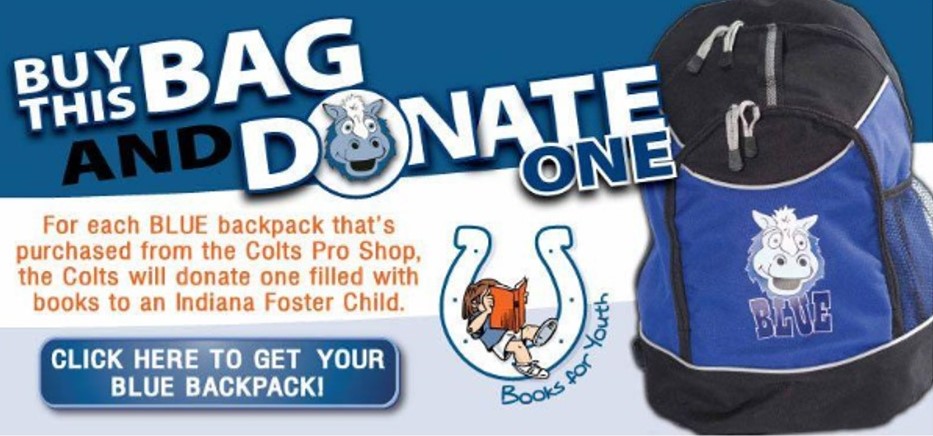 https://www.colts.com/community/literacy/books-for-youth