Did you know that most at home pick up curbside recycling does NOT accept plastic bags and plastic wrap? And, actually, if you put it in the curbside bin and send it to the recyling plant, it could cause major problems. The plastic bags and plastic wrap gets caught in the machines and they have to stop recycling efforts, unlodge the plastic bag and then, what's worse – they go straight to the landfill. So what do you do? Find a local plastic recyling drop off box, such as this one that my friends and my family — we take ours here.
My mom lets me collect the plastic trash and then my brothers and sisters take it here about once a month. It's not too much trouble, it only took a minute or so and it actually, it is kind of fun. Plus it is helping the planet.
Totally worth it.
Leo, Helping Ninja, Age 9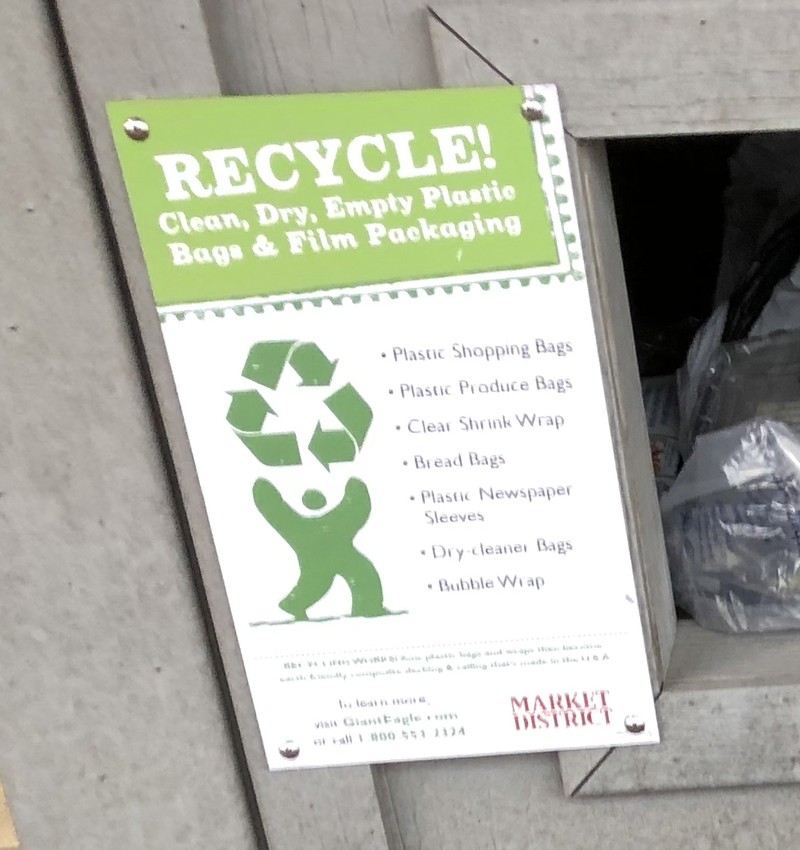 This is a local grocery store in Carmel Indian, Market District. Plastic they can recycle: plastic shopping bags, plastic producec clean storage wrap, (plastic baggies, like Ziplock) plastic bread bags, plastic newspaper sleeves, bubble wrap and clean, dry plastic trash bags.
Thank you Market District for helping us to reduce waste in our community!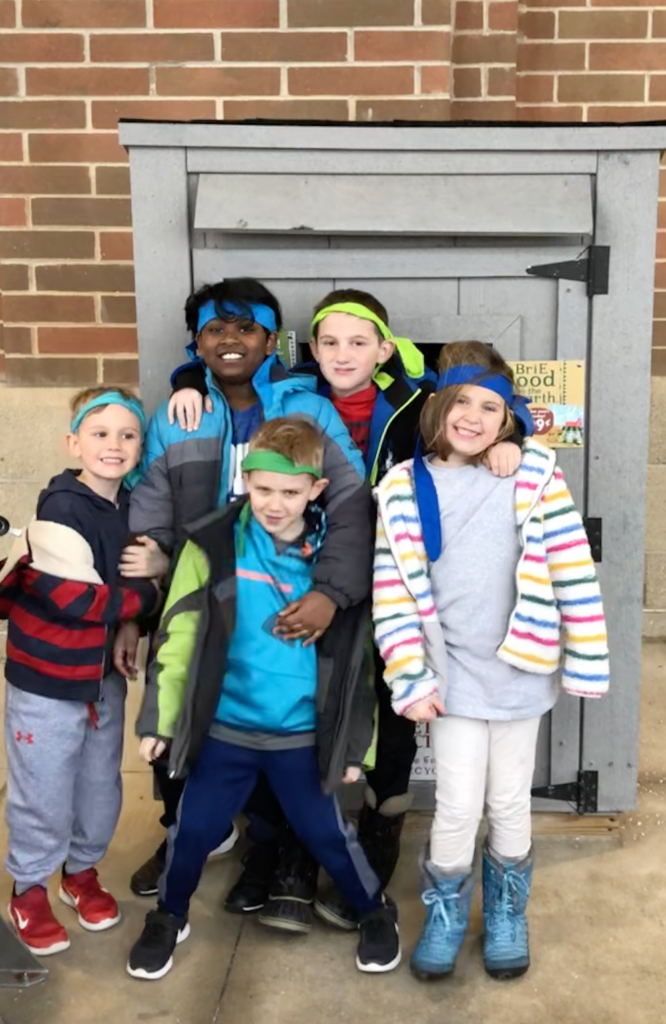 Helping Ninjas collect plastic in their neighborhood and learn about recycling at their school during after-school program. Education about what is recycled and not recycled at their school as well as at home at curbside.
Helping Ninjas at College Wood Elementary at Carmel Clay Parks and Recreation ESE students sort through collected waste to find plastic that they can take to Market District and recycle. Otherwise it would go to the landfill. Learning to look for recycle symbols on plastic and where to recycle it, is what Helping Ninjas calls "Smart Recycling!"
It is important to make sure that your plastic is clean and dry, otherwise it could cause contamination and prohibit other plastics from being recycled. One dirty piece of plastic could contaminate an entire bale of plastic and cause over 1000 lbs to go to the landfill instead of being recycled.
Helping Ninjas StandUpToPlastic.com is an initiative to educate youth on the impacts of global plastic pollution.

Helping Ninjas learning to find plastic recycle symbols at Carmel Clay Parks and RecreationESE Helping Ninjas club at College Wood Elementary. (See below).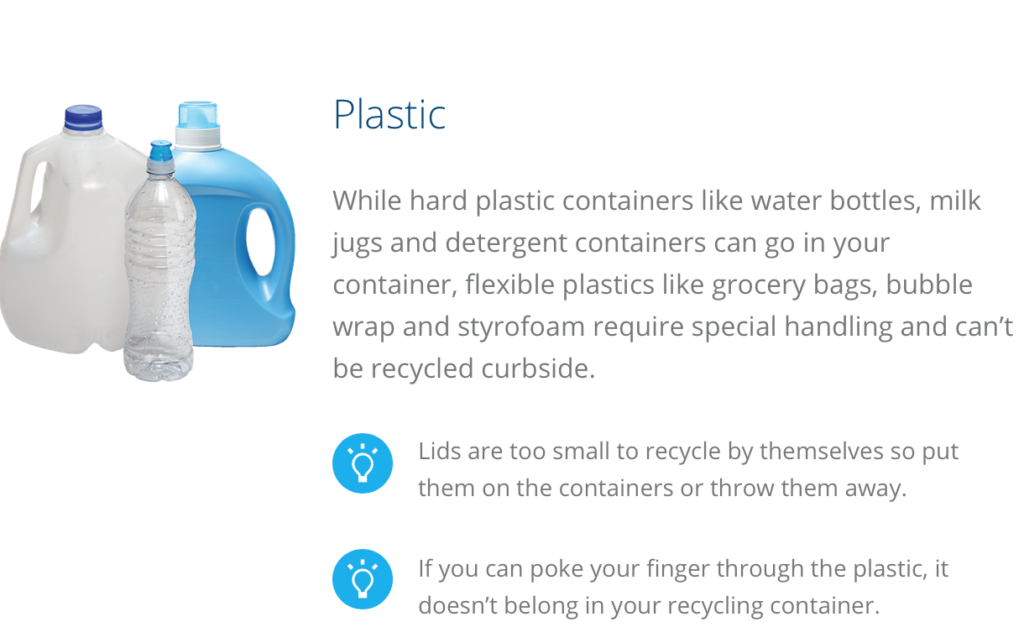 Learn what plastic you can put in your curbside bin, otherwise it will not get recycled!
Plastic is in our oceans! Over 8.3 million tons enters our oceans each year, recycle to help keep our oceans clean! Helping Ninja children recently recognized by a global organization who removes ocean trash from our seas – 4Ocean™
4Ocean sent a card and 40 bracelets to our helping ninjas to thank them for their efforts to help the ocean and reduce plastic waste.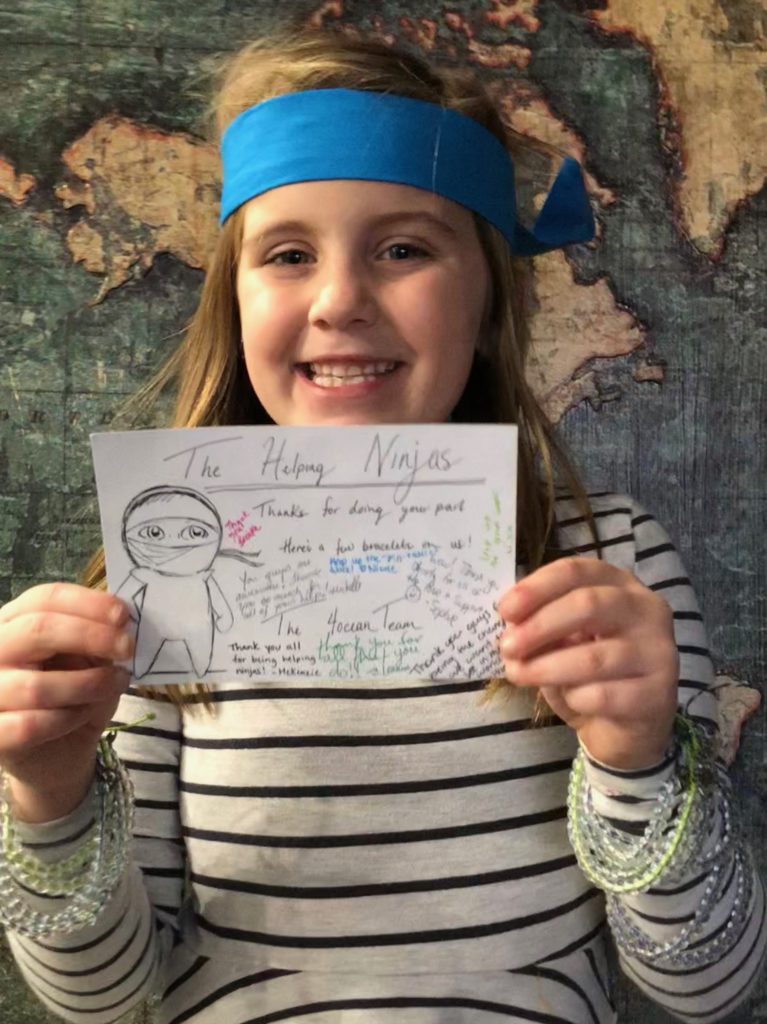 Helping Ninjas recently was recognized by the global organization, 4Ocean™ for their efforts to help the ocean and reduce plastic waste. 
Waste Management: What Can I Recycle?
Republic Services, Recycling Simplified
Rays Trash, What Can I Recycle

A plastic bag cannot go into your curbside recycle bin! But, you can recycle it! Find a location such as Market District near you to recycle your plastic!