Did you know that most at home pick up curbside recycling does NOT accept plastic bags and plastic wrap? And, actually, if you put it in the curbside bin and send it to the recyling plant, it could cause major problems. The plastic bags and plastic wrap gets caught in the machines and they have to stop recycling efforts, unlodge the plastic bag and then, what's worse – they go straight to the landfill. So what do you do? Find a local plastic recyling drop off box, such as this one that my friends and my family — we take ours here.
My mom lets me collect the plastic trash and then we take it here about once a month. It's not too much trouble, it only took a minute or so and, well, actually, it is kind of fun. Plus it is helping the planet.
Totally worth it.
Leo, Helping Ninja, Age 9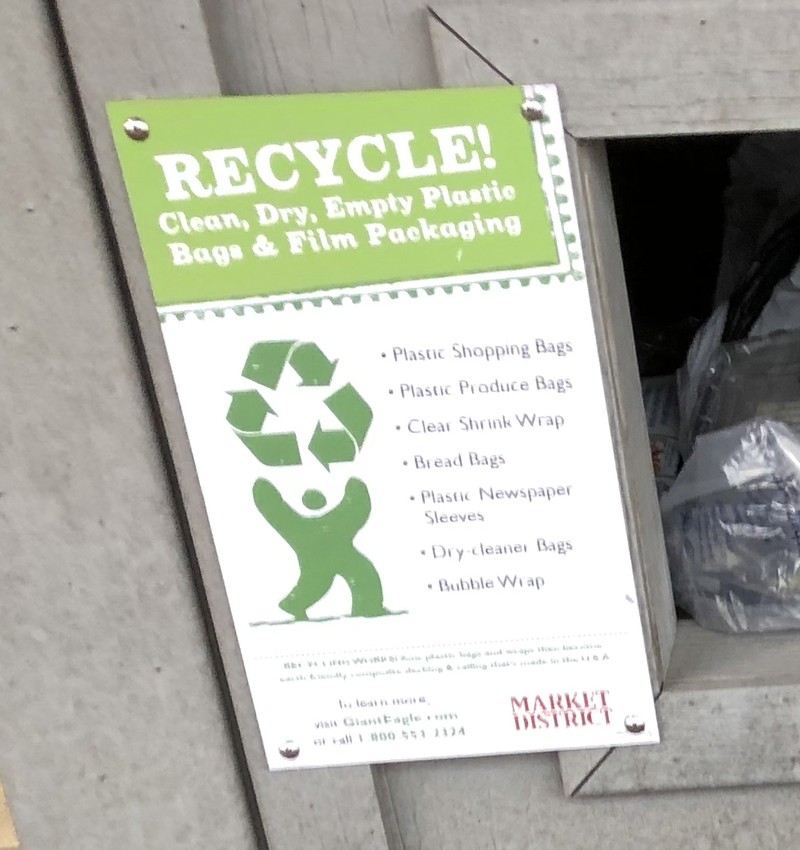 This is a local grocery strore, Market District. Plastic they can recycle: plastic shopping bags, plastic producec clean storage wrap, (plastic baggies, like Ziplock) plastic bread bags, plastic newspaper sleeves, bubble wrap and clean, dry plastic trash bags.