Helping Ninjas is helping the Pajama Program by collecting pajamas to be donated for use of Foster Children in the United States.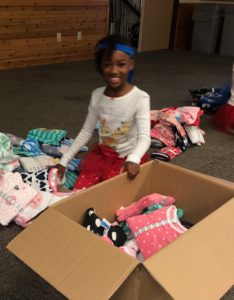 The large need for pajamas for children in foster care is unforunate. Please consider joining our efforts to help the Pajama Program. Helping Ninjas are helping youth about this issue  and learn how to help. Helping Ninja kids are helping community members connect with an opportunity to help by donating pajamas or hosting one a collection bin.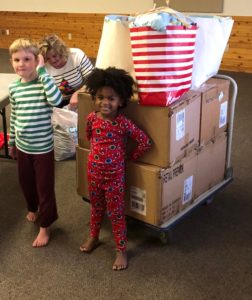 Collecting pajamas for other children is something that children can relate too and can connect with the cause and want to help.The Pajama Program collects pajamas year round, and is ongoing and is in need of all sizes from birth through highschool teen – XXXL.  Helping Ninjas are hoping to create awareness about foster children and the need for pajamas for foster children.
If you would like to help this cauese, you can host a drive, we can even supply a bin, or if you  have pajamas to donate, we are willing to help connect you with a drop off point! Please contact us. 
Have a Pajama Party with the Helping Ninjas.  Help us get the Pajama Program pajamas for their sweet and worthy cause – giving a good nights sleep.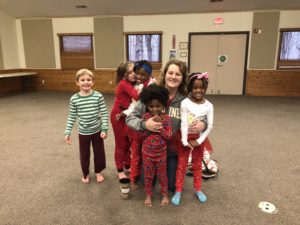 Helping Ninjas and Kim Demise, the Indiana Chapter of the Pajama Program and volunteers got together to sepearte and sort donated new pajamas according to size. Ninjas helped to stack and arrange pajamas and helped to tie  gift ribbons around pajamas. It was told that this may be the only thing new that foster children will this year. Helping Ninjas kids wanted to help.
Thank you to Cool Creek Nature Center for hosting our pajama party and helping us to help those in need.