A note from Helping Ninja Mellissa:
There are tons of ways that students could spend their Spring break—but only one gives them the opportunity to create positive, sustainable change: Alternative Breaks. Alternative Breaks are service-learning trips that take students outside Indiana to work with community organizations. Each trip focuses on a different social issue, and partners with organizations that also work on those social issues. This year, I went to New Orleans and learned about food justice and food insecurity.
With other students, I worked in gardens in the Lower Ninth Ward, and City Park. After service, we reflect on day, and talk about root causes or solutions of food insecurity. Below is a photo of my group at Burnell's Lower 9th Ward Market. We learned about how Burnell is helping his community by providing resources to an impoverished, food desert community.
Melissa Kidulas, 22, , Indianapolis, IN, Helping Ninja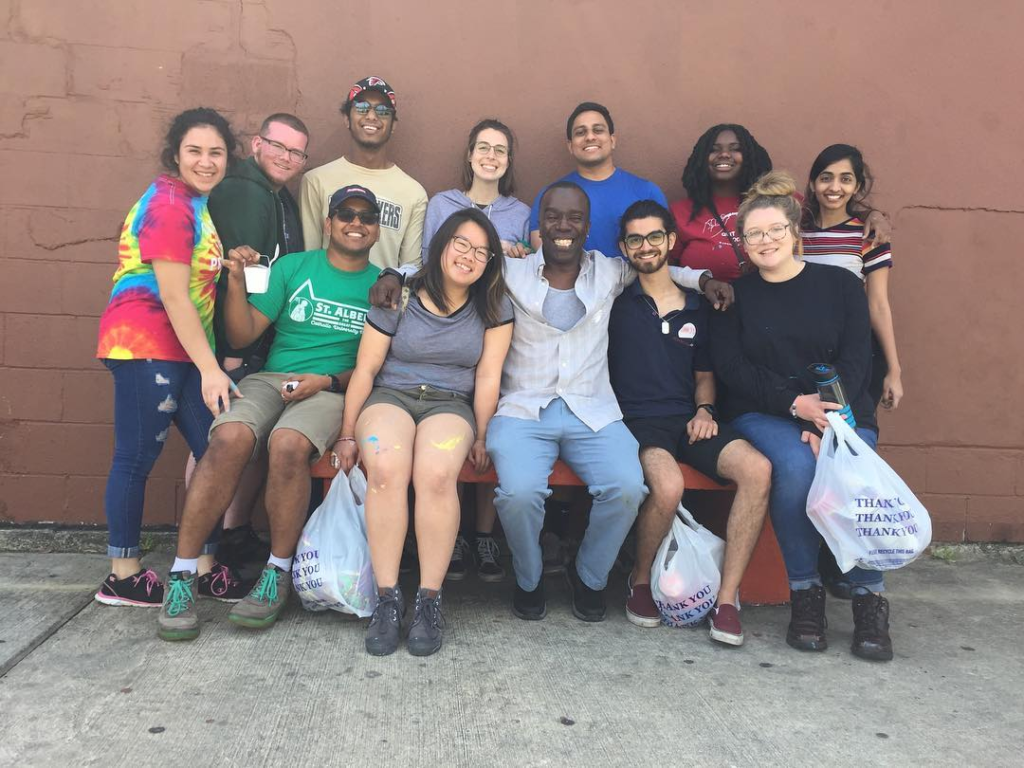 She is a leader at IUPUI and helps to promote a more sustainable environment. She is an Alternative Break Trip Leader, along with President of the Urban Beekeepers at IUPUI.
Melissa is a helping ninja!
**Helping Ninjas noted the single-use plastics and hope to help educate IUPUI students how to properly recycle the plastic bags shown above in the picture and also suggest reusable eco-friendly alternatives students may be interested in trying vs plastic. Learn more about our StandUpToPlastic Initiative