About eight months ago, our family met Tammy, through our volunteer work at Second Helpings. (Tammy is volunteer there too). Chef had told her about Helping Ninjas, and Tammy asked us if our ninjas could help her community youth group. We were eager to help and decided what better way than to help the children was to give them an opportunity to learn to grow their own food.
Due to the stay and home orders, we were unable to meet until recently. The garden was a success and all involved learned something new.
Afterwards, Helping Ninjas founder and our eleven year-old son, Leo, said to me:
"Mom, we should do more gardens. We can help more people."
And I agreed. ☺️
The idea is to engage youth and to educate them on all aspects of gardening. From soil to seed, each plant and flower has a purpose and will continue to provide year after year. Each food item harvested becomes next year's garden seeds. Through this iniatative we hope to help teach other children how to grow gardens!
"Everyone deserves access to fresh food," said Leo Berry, eleven-year old founder of Helping Ninjas and CCS student. "If we all work together, we can help."
From 2017 to date, Helping Ninjas has organized local Carmel youth to learn to grow organic gardens at schools, in after-school programs, in their backyards, in the Carmel community garden, and donated fresh produce to their community and to Second Helpings in Indianapolis.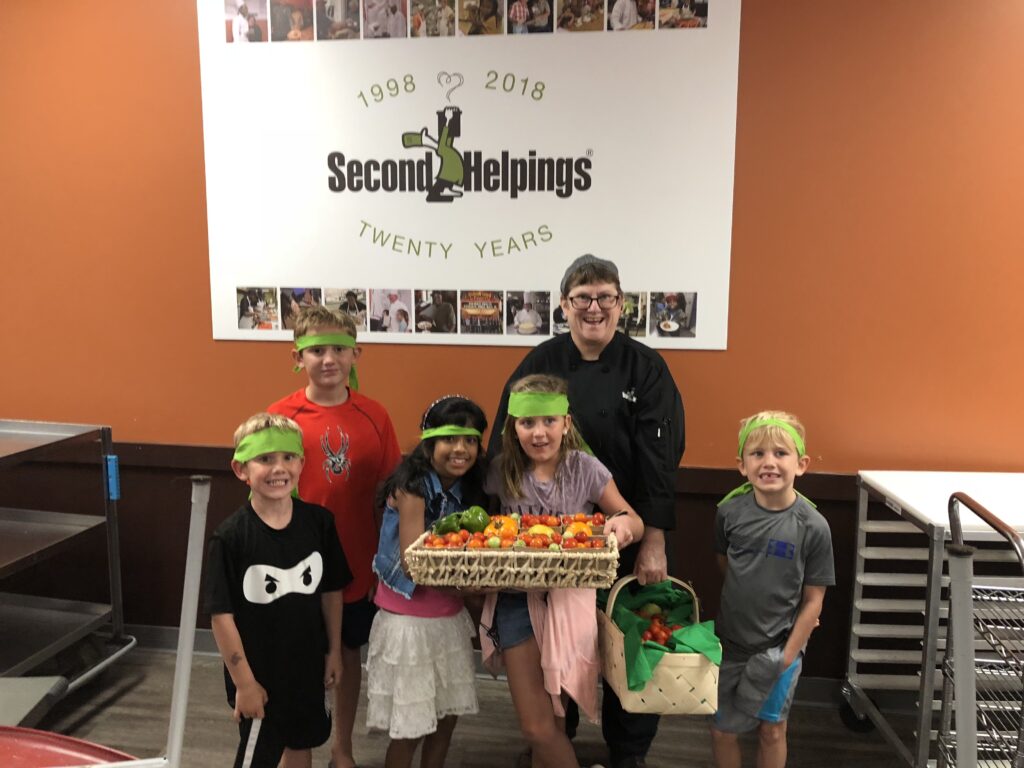 In The News