Did you know? 8 million tons of plastic is thrown in the ocean every year.
Did you know? More plastic has been produced in the last 10 years is more than we used in a century.
Did you know? There is a plastic floating island in the ocean twice the size of Texas!
Written By Helping Ninja, Ethan, Age 9 and Leo, Age 10
We learned this today at our Helping Ninja Party. We watched clips from a video called Plastic Planet and also watched Our Planet. Both were so cool. And a few facts, disturbing.
Today was our last day of school at our elementary school. We rode the bus home together to have a party to celebrate the start of summer. We learned that we can help oceans this summer even though we live in Indiana. We can collect plastic or choose not to use it at all.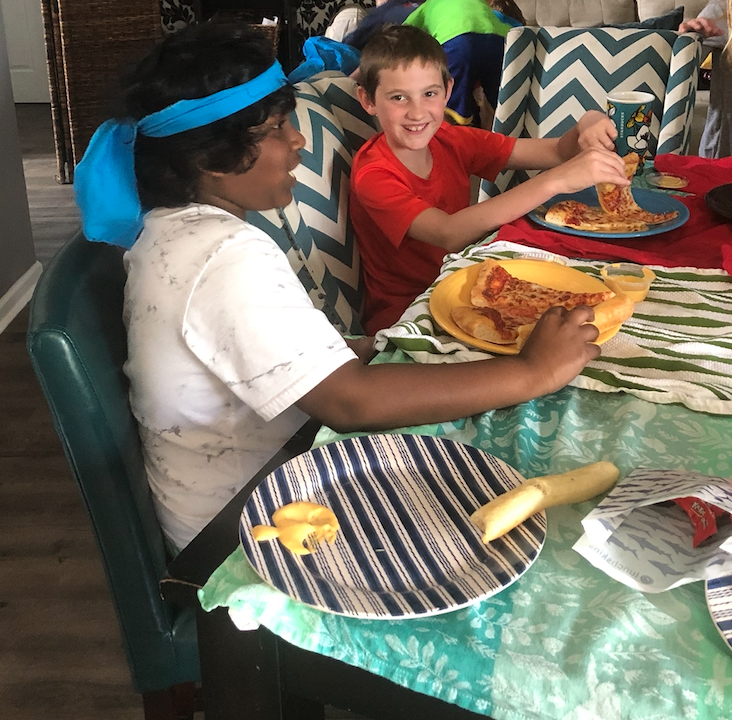 Today we ate popcorn and pizza and had zero waste. We recycled the paper box that the pizza was delivered in. We chose to use aluminum sodas and we rinsed and dried and recycled our soda cans. We used paper straws. We used 100% cotton fabric napkins. We composted our pizza crust and grape stems.
We learned about plastic in the ocean. Even when you don't think its there its there in micro plastic. EVERY PEICE OF PLASTIC EVER MADE IS STILL HERE TODAY. We want others to learn how to help the ocean!
Afterwards, we decided to make a video. We thought it might help others learn what we learned. So, we made a video to share with others what we have learned about plastic pollution. Helping Ninjas Sawyer and Vedh starred in the video – Vedh filmed and directed it and helped to produce it!
Check it out!
You can watch it on our Helping Ninjas YOUTUBE CHANNEL or here: