By: Siddarth Chavali, Helping Ninja, Age 13
The fact that climate change is one of the most tempestuous, and detrimental problems in the world is indisputable. This fact is unequivocal for climate change and air pollution have already caused the deaths of millions of people, destruction of agriculture, world hunger, illness, and severe depredation on the environment. In order to address this problem, Representative Carey Hamilton proposed a bill to make our communities and environment more resilient by taking action against climate change.
On February 26, Leo Berry and I attended the Environmental Affairs Committee to hear Hamilton Southeastern High School Senior Vernice Riego testify on Representative Hamilton's bill. Before Representative Hamilton proposed the bill for climate change, another bill was proposed which favored economic wealth but can potentially endure depredation on the environment, for it disrupts the protection of wetlands.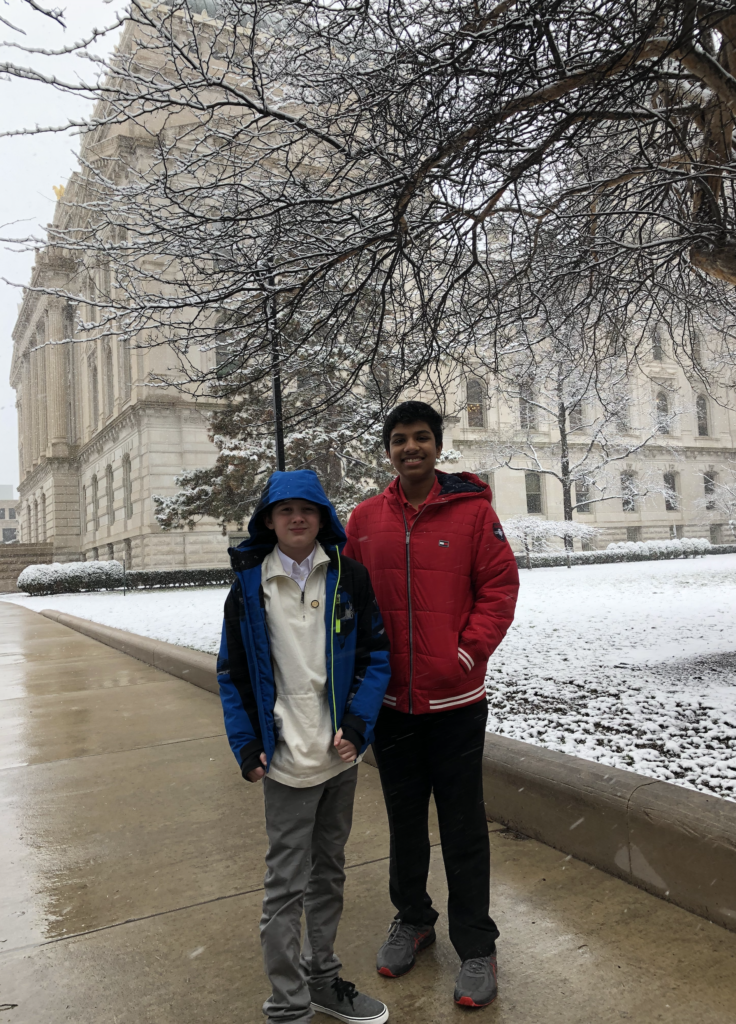 By 1985, 85% of Indiana's wetlands had already been destroyed. Senator Victoria Spartz proposed a bill that removes countenance in wetland repair, which can harm the environment. This is detrimental for wetlands have a significant role in the environment. For instance, wetlands act as an absorber of water, so when it rains, water gradually moves throughout water systems (rivers, streams, lakes, etc.). Thus, when heavy precipitation occurs, wetlands prevent flash-flooding by absorbing rainwater. Wetlands also filter pollutants from the atmosphere like nitrogen, carbon, phosphorus, and suspended solids. They also have a valuable role in filtering water, for wetlands filter out the sedimentation, decompose vegetative matter and convert chemicals into a usable form.
Wetlands are significant in the struggle against climate change. In fact, controlling the climate is one of the greatest hydrologic functions of wetlands. Through a process called evapotranspiration, wetlands return 2/3 of their annual water to the atmosphere. As demonstrated, wetlands have a great impact which is important for the environment. It is the Government's or the State's responsibility to preserve wetlands and this bill would cause further harm to this important ecosystem. Despite causing contention, Senator Spartz's bill was passed by the Environmental Affairs Committee.
After Senator Spartz's proposal, Representative Carey hamilton proposed her bill which favored the environment and fought against climate change, for it creates an environmentally sustainable community, mainly by utilizing green manufacturing. During this time, Vernice Riego, a senior at Hamilton Southeastern High School also spoke against climate change. She emphasized the contentious effects of climate change and how communities can fight against climate change, creating resilient communities. When concluding, Representative Hamilton proposed a vote, however, her proposal was declined.
Although Senator Hamilton's bill was declined, it was one of the most decisive steps in taking action against climate change. In conclusion, we will continue to spread awareness and take action to create more resilient communities and fight climate change.