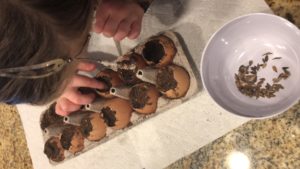 What are you doing for Earth Day?
Join us, accept the Helping Ninjas Mission: Earth Day 2018 Challenge. Help us create awareness! Help our planet by doing something good for the Earth! Post your picture #WhatRUdoing4EarthDay and tag @helpingninjas Earth Day this year is Sunday, April 24h 2018.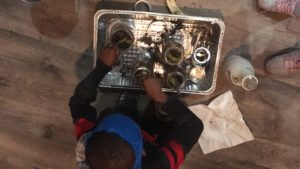 Helping Ninja Earth Day Challenge: 
Post your picture on social media or Submit to us at info@helpingninjas.com and we will post on our website to share!  #whatRUdoing4EarthDay #helpingninjas and tag us @helpingninjas to be spotlighted on our Instagram & Facebook
Like picking up trash, planting a tree, or flowers! Or even making a poster showing ways or telling about things you can do to help our planet Earth!
Celebrating Earth Day At School Click here to read ideas on how to celebrate Earth Day at your school 
We are currently looking for student Earth Day Blog Submissions.
Earth Day Blog Posts Ideas:
What does Earth Day mean to you?
Submit one idea that someone could do at home for Earth Day. (Typed, Hand Written, original artwork or pictures excepted)
( What is Compost? ) *Two types, compost without worms and compost with worms: vermicomposting: (Typed, Hand Written, original artwork or pictures excepted
Make a list of items from your home that are compostable – perishable and non-perishable items.
All students are asked to write one interesting fact (or more) related to helping our environment we will use this for an Earth Day  Project. Students can choose from a variety of topics – such as plastic pollution, solutions to sustainable environment, endangered species, replenishing soil, importance of plants, reducing waste, pollution or conservation- all ideas are welcomed
All students are encouraged to submit artwork related to nature and/or ways to help the Earth. Such as a flower, someone picking up trash, ocean pollution, coral reef, etc…or Earth.
 ©2018 Lindsey Berry All rights Reserved