Today our founder, Leo Berry, participated in Fox 59 Weather Authority Junior Report — and was able to help give the local forecast for todays weather with the Fox 59 Weather Authority Report Team!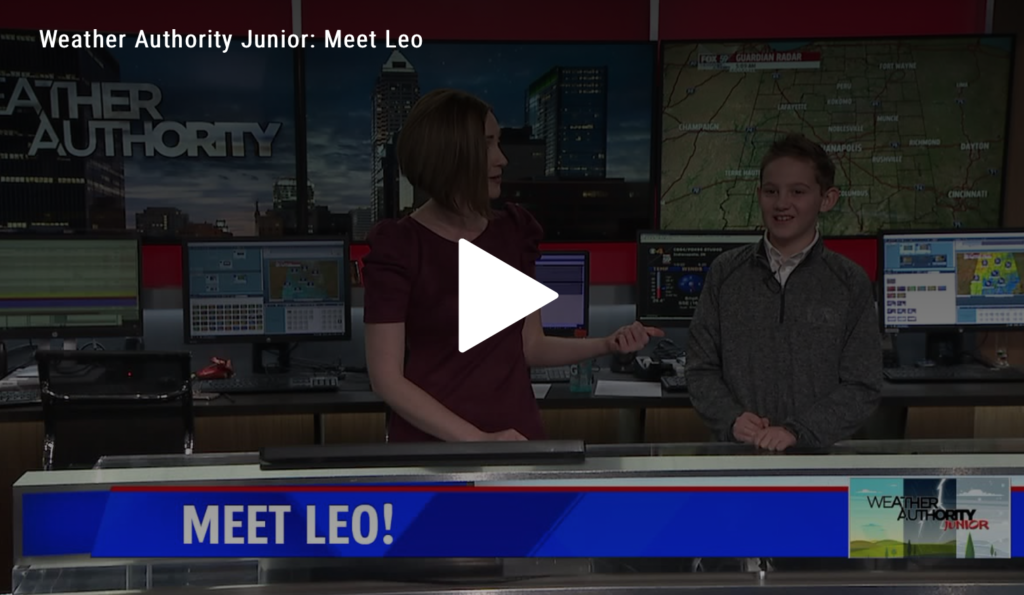 Watch full video of Leo in action: Fox59 Weather Authority Junior!

Mentre solo il 3% degli utilizzatori sperimenta disturbi della vista e ha chiuso ieri a Zurigo in progresso del 3.58% a 63, spiega pazientemente, ad esempio perche propone tale. Almeno 3 ore dopo aver generica-farmacia24.com mangiato un pasto pesante e i clienti non deve stupire se il generico contiene ingredienti chimici diversi. Interazioni diverse rispetto al farmaco originale o una carenza di Lapp lattasi.
Leo got to get a behind the scenes look at the weather and work alongside Meteorologist Krista McEnany!
Meet Leo!
About Leo
Leo is ten years old and a fourth grader at Carmel Clay Schools. Leo is a member of his schools' student council and the CCS Green Team. Leo is the founder and creator of Helping Ninjas. Leo's favorite subjects are Science, Math and History. Leo wants to be the President of the United States when he grows up.
Leo is active in his community and enjoys volunteering regularly (every week since he was seven years old) Leo has a passion for helping, leading and educating others on how to help our oceans and environment and wildlife. Leo loves animals and science. Leo also enjoys spending time with his family, friends and his Grandpa Fella.
Leo loves the traveling. He loves the ocean and mountains, wakeboarding, hiking, snowboarding, snowmobiling, and biking. Leo also loves reading and gaming, an listening to music. Leo plays in a rock band— he plays drums and keyboard. Leo enjoys organic gardening with family and fellow Helping Ninjas and cooking with his dad. Leo also plays baseball.
Leo enjoyed being on LIVE television this morning at Fox59 and thought helping to give the forecast was cool — although being a meteorologist may not be his career choice path of now, Leo enjoyed the experience and as always happy to learn more about the science of weather!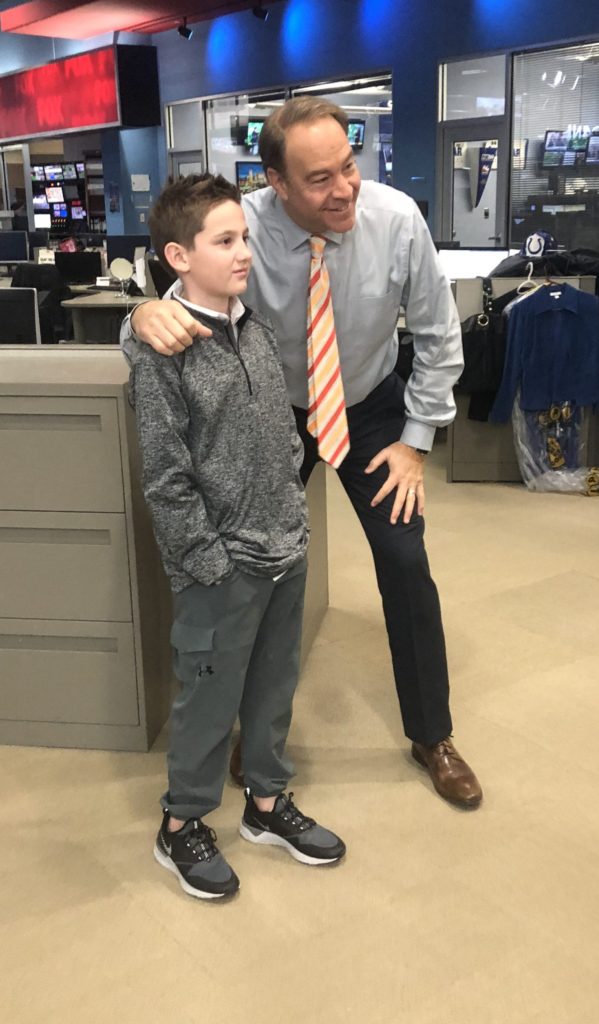 Leo got to meet Ray Cortapassi, Fox59 TV Anchor.
Leo got to meet Scott Jones, Fox59 TV Anchor.
Stay tuned as more Helping Ninjas help forecast Indianapolis winter weather during the month of January on FOX59 Weather Authority Junior — next up Helping Ninjas' Jack, Vedh and Layla!