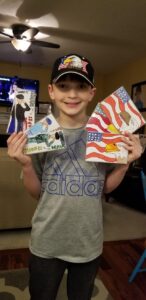 Thank A Service Person Initiative 🇺🇸

November 11th is  #VeteransDay!
Helping Ninjas across the U.S. are collecting cards to deliver to local VFWs this week in honor of Veterans Day. ❤️Helping Ninjas is helping to ensure that veterans are remembered and given the honor and gratitude deserved.
Veterans day is an important day because to respect this who fought to protect us and our country all of the branches of the military who defend our freedom us on land, sea, air, and in the cyberspace.
Consider participating in Helping Ninjas "Thank A Service Person" Initiative by creating a card and posting, tag #ThankAServicePerson #HelpingNinjas.
Thank you,
Leo, Helping Ninjas Founder
 #ThankAServicePerson 
You can also create cards and mail or deliver to your local VFW!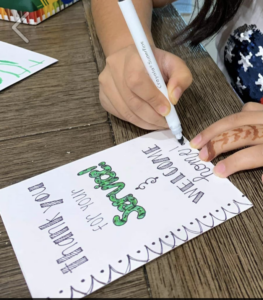 Need help? Contact us to find a Helping Ninja near you collecting cards or to find a VFW near you! Helping Ninjas can help with postage costs if necessary, email info@helpingninjas.com
Helping Ninjas learning about Veterans Day!
You can learn too!
What is Veteran's Day? Check out this video:
Veterans Story Book For Kids:
Follow us on Instagram: @helpingninjas https://www.instagram.com/helpingninjas/channel/