🎃♻️ Helping Ninjas to the rescue! In efforts to help our environment by lessening the amount of waste to our landfills!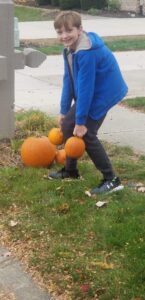 Helping Ninja youth are collecting pumpkins throughout the community and providing a more reasonable option for community members and neighbors to rid of their Halloween pumpkins.
What goes in landfills doesn't stay there — it makes its way back to us as toxins and pollutants and can cause harm to us and wildlife and damage eco systems. It's so very important we all become aware of this and the necessity to find more sustainable solutions.
Consider composting or repurposing your pumpkins and opt not to send to landfills! 🧡
Helping Ninjas are donating the pumpkins to local farms for their pigs, goats, cattle & chickens.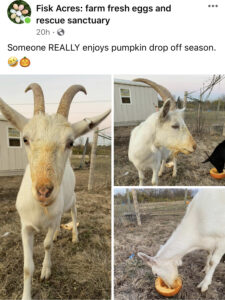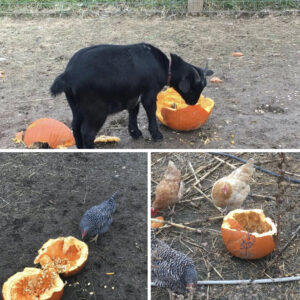 Thank you to Helping Ninjas Quinn, Evan and Maya and Mama Ninjas Melanie, Kristin and Jennifer for the pumpkin rescue!! 
Look 👀 at all these pumpkins rescued!! 💚
Please email us info@helpingninjas.com if you know of any other farms near you accepting pumpkins so we can with other youth and families and more Helping Ninjas can help the planet too!  
Here is a list of farms accepting in Indiana.
Helping Ninjas would love to hear how you responsibly dispose of, or repurpose your pumpkins! Comment on our blog post or email: info@helpingninjas.com.