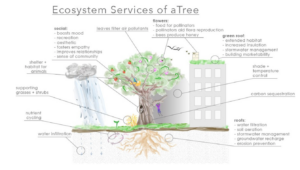 Did you know that planting trees can help the planet, each other and oneself? Trees are amazing and powerful and The Helping Ninjas want all youth to have the opportunity to learn about the importance of trees, balanced ecosystems and healthy habitats and most importantly, how you can help.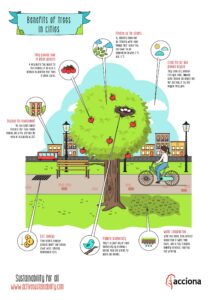 Planting native trees in one way you can help!
Planting native means planting trees and plants and flowers that are native to your region – where you live!
Today, Helping Ninjas are learning about Native Trees in Indiana, where our founder, Leo, and family lives, Carmel, Indiana.
Learn about Indiana Native Trees with these fun Native Tree Flash Cards!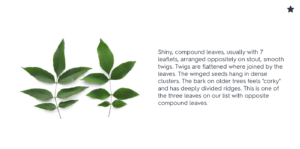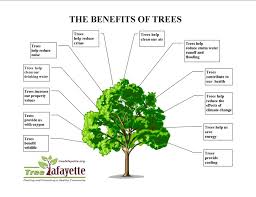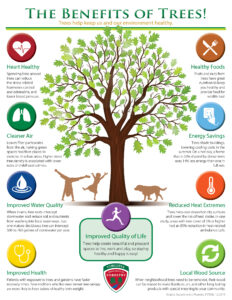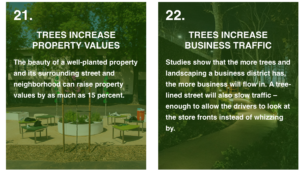 Indiana Native Tree List
EVERGREEN:
Eastern Arborvitae, Thuja occidentalisEastern Red Cedar, Juniperus virginianaWhite Cedar, Thuja occidentalisHemlock, Tsuga canadensisWhite Pine, Pinus strobusJack Pine, Pinus banksianaVirginia Pine, Pinus virginiana
DECIDUOUS
Black Ash, Fraxinus nigraBlue Ash, Fraxinus quadrangulataGreen Ash, Fraxinus pennsylvanicaPumpkin Ash, Fraxinus profundaWhite Ash, Fraxinus americanaBigtooth Aspen, Populus grandidentataAmerican Beech, Fagus grandifoliaGray Birch, Betula populifoliaPaper Birch, Betula papyriferaRiver Birch, Betula nigraYellow Birch, Betula alleghaniensisBlue Beech, Carpinus carolinianaBox Elder, Acer negundoOhio Buckeye, Aesculus glabraYellow Buckeye, Aesculus flavaButternut or White Walnut, Juglans cinereaNorthern Catalpa, Catalpa speciosaBlack Cherry, Prunus serotinaAmerican Chestnut, Castenea dentataKentucky Coffeetree, Gymnocladus dioicusEastern Cottonwood, Populus deltoidesSwamp Cottonwood, Populus heterophyllaPrairie Crabapple, Malus ioensisSweet Crabapple, Malus coronariaDevil's Walking Stick, Aralia spinosaFlowering Dogwood, Cornus floridaPagoda Dogwood, Cornus alternifoliaAmerican Elm, Ulmus americanaCork Elm, Ulmus thomasii Slippery Elm, Ulmus rubraWinged Elm, Ulmus alataCommon Hackberry, Celtis occidentalisCockspur Hawthorn, Crataegus crus-galliDotted Hawthorn, Crataegus punctataDowny Hawthorn, Crataegus mollisGreen Hawthorn, Crataegus viridisEastern/Canadian Hemlock, Tsuga canadensisBitternut Hickory, Carya cordiformisBlack Hickory, Carya texanaMockernut Hickory, Carya tomentosaPignut Hickory, Carya glabraSand Hickory, Carya pallidaShagbark Hickory, Carya ovataShellbark Hickory, Carya laciniosaHoney Locust, Gleditsia triacanthosAmerican Hop-hornbeam, Ostrya virginianaHoptree, Ptelea trifoliataAmerican Hornbeam, Carpinus carolinianaAmerican Larch, Larix laricinaBlack Locust, Robinia pseudoacaciaWater Locust, Gleditsia aquaticaCucumber Tree (Magnolia), Magnolia acuminataUmbrella Magnolia, Magnolia tripetalaBlack Maple, Acer nigrumRed Maple, Acer rubrumSilver Maple, Acer saccharinumSugar Maple, Acer saccharumShowy Mountain-ash, Sorbus decoraRed Mulberry, Morus rubraBlack Oak, Quercus velutinaBlackjack Oak, Quercus marilandicaBur Oak, Quercus macrocarpaCherrybark Oak, Quercus pagodaChestnut Oak, Quercus montanaChinkapin Oak, Quercus muehlenbergiiNorthern Pin or Hill's Oak, Quercus ellipsoidalisOvercup Oak, Quercus lyrataPin Oak, Quercus palustrisPost Oak, Quercus stellataRed Oak, Quercus rubraScarlet Oak, Quercus coccineaShingle Oak, Quercus imbricariaShumard Oak, Quercus shumardiiSwamp Chestnut Oak, Quercus michauxiiSwamp White Oak, Quercus bicolorWhite Oak, Quercus albaPawpaw, Asimina trilobaPecan, Carya illinoinensisPersimmon, Diospyros virginianaAmerican Plum, Prunus americanaBalsam Poplar, Populus balsamiferaTulip Poplar, Liriodendron tulipiferaEastern Redbud, Cercis canadensisSassafras, Sassafras albidumAllegheny Serviceberry, Amelanchier laevisDowny Serviceberry, Amelanchier arboreaSourwood, Oxydendrum arboreumSugarberry, Celtis laevigataSweetgum, Liquidambar styracifluaSycamore, Platanus occidentalisTamarack, Larix laricinaBlack Tupelo or Black Gum, Nyssa sylvaticaBlack Walnut, Juglans nigraBlack Willow, Salix nigraPeachleaf Willow, Salix amigdaloidesYellowwood, Cladrastis kentukea
To see full list of Indiana's Native Trees, Native Plants, Shrubs and Flowers visit:
https://www.indianawildlife.org/wildlife/native-plants/
Other helpful links: