You can help the environment by having a native bee hut in your own back yard. Althgouh DIY Native Bee Huts are popular, one has to be careful about trying to create one. The reed material and the diameters need to be precise. Which is why Crown Bees, founder of the Native Bee Network, has created native bee huts that are inexpensive and made to house native bees! Learn more here: Crown Bees
The huts are cylinder and contain various sizes of tubular reeds.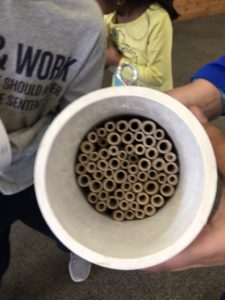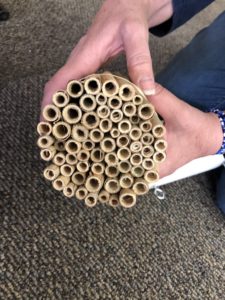 These Native Bee Huts were purchased at Crown Bees and our approximately $12.50 per hut and sold from Crown Bees. . If you would like to purchase one for your backyard, you can contact Crown Bees directly at https://crownbees.com/shop/bee-houses/house-sets/beehut-house
Want to learn how your chid can help too?
Native Bee Hut Project Ninja Missions
To join us as we embark on the initiate to help save bees and pollinators with Holly's Hives, the Native Bee Hut project, email  info@helpingninjas.com