"This is an important matter, and people are coming together," he said. "I started Helping Ninjas because I wanted to help the environment and then help the world. And I wanted to teach other people how to voice their opinions … everyone's voice matters." – Leo Berry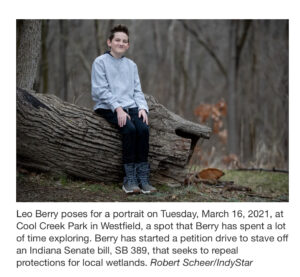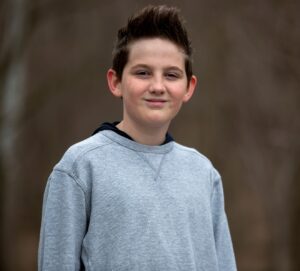 Berry is also a member of Earth Charter Indiana, which is how he was first introduced to state politics. Since then, he's met with Senator J.D. Ford, D-Indianapolis, and other state politicians to discuss hopes for sustainable policy.
He said he's glad to see so many people — and young people, in particular — speaking out against SB 389. After all, it's why he started Helping Ninjas in the first place.
March 19 2001 Indianapolis Star: Young Activist Fights Save Indiana Wetlands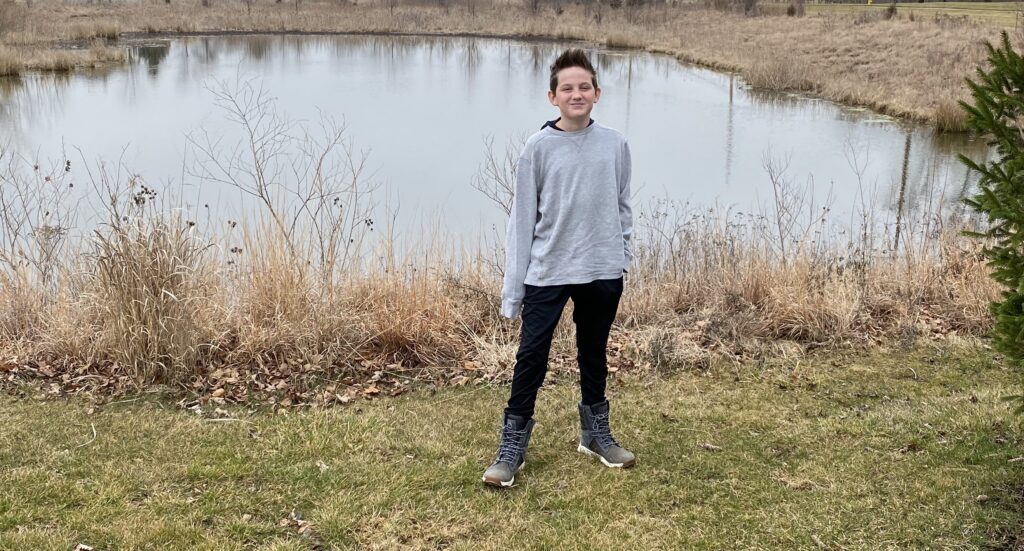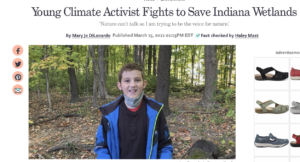 https://www.treehugger.com/young-activist-fights-save-indiana-wetlands-5116165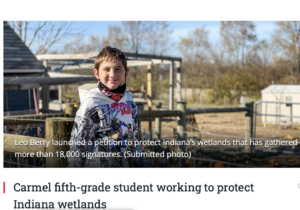 https://www.google.com/amp/s/youarecurrent.com/2021/03/03/carmel-fifth-grade-student-working-to-protect-indiana-wetlands/amp/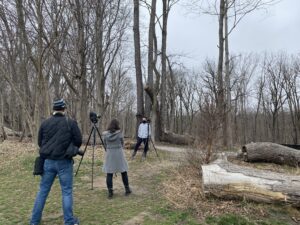 More Links:
https://www.southbendtribune.com/news/local/indiana-lawmakers-want-to-strip-protections-for-wetlands-this-11-year-old-wants-to-stop/article_74bce368-889e-11eb-a7e9-a3a9070a8b1e.html
https://flipboard.com/video/indy-star/974cf2b53d
https://www.indystar.com/videos/news/2021/03/19/young-environmentalist-fights-bill/4738943001/