"If we help the planet and future generations now, our Earth can be saved."

Sapna Srinivasan, Seventh Grade, Zionsville, IN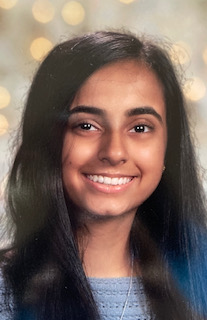 Sapna joined Helping Ninjas in 2020 and is currently a Helping Ninja Youth Leader. Sapna is creating awareness about the importance of reducing plastic pollution and asking others to join efforts and stand up for our planet.
"Plastic is a harmful substance that is killing our planet and is working its way into our bodies. We have pushed this problem away for too long and it is time to deal with it."
Helping Ninjas is supporting these efforts and helping to accelerate opportunities for Sapna to create change. Learn more about Sapna and her effort, and how you can help here.